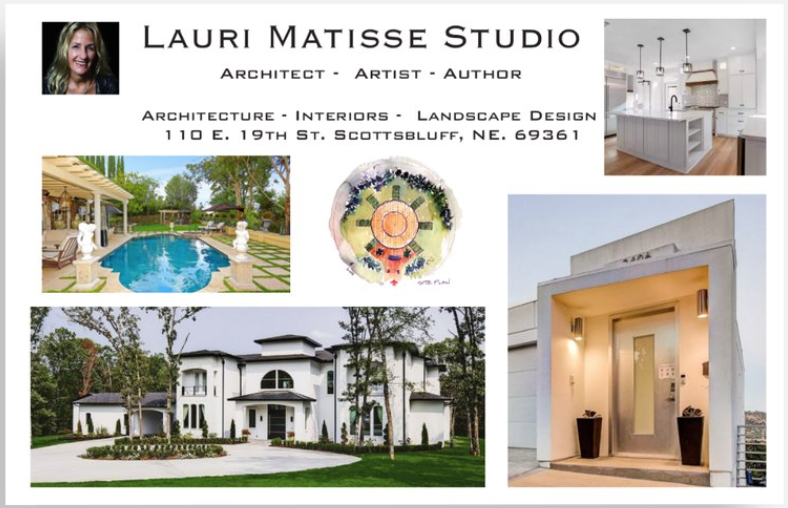 I've recently moved back to Western Nebraska!
From Los Angeles where I am orginally from,
where I practiced Architecture & Design
for the past 30 years. :)
I have also enjoyed being a Fine Artist for years,
have had numerous Shows, including a Solo
Show at the Nebraska Art Center 2017
As an inspirational Author, my first book,

'no more dark days' was acclaimed by
Princess Diana.
I am now having fun publishing Children's Books!
I have also been trained & worked professionally
as a Screenwriter & Producer.
At my new Studio in Scottsbluff,
I will be offering...
Architecture, Interiors and Landscape Design,
Art and Books! I have Art Products, like Note
Cards, Bags, Art Prints as well.
We have events for Creatives & Support Local Creatives such as: Music Soirees,
Pop up Artists, Writer Worshops, Art Workshops,
My mom, Bunni Slater, some of you remember,
used to own the Cat's Meow in Scottsbluff.
I also have a satellite Architect office in Fayetteville, Arkansas where I design in NWA.
Hope to see you stop in Soon!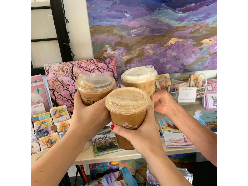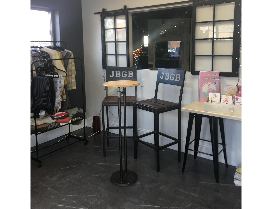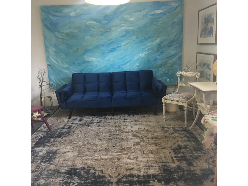 Lauri Matisse Studio
&
MOO Gallery
Open Fridays 12-4 pm;
Saturdays 10-4 pm or by Appointment!
Check Current Event Page for